The Presentation Management series reflects upon the information in Presentation Management: The New Strategy for Enterprise Content book. Take a more magnified view of specific content management concepts fueling the largest enterprises toward business success.
Explore interviews of personalities related to presenting and PowerPoint, communications and visuals, and so much more. Read interviews of book authors, thinkers, and PowerPoint add-in developers.
PowerPoint is a presentation program, but it is also at the center of the larger presentation ecosystem that is populated with vendors who create add-ins, templates, companion programs, visuals and graphics, and so much more. In this area, we will explore these vendors and their products.
Presentation management optimizes your communication strategy. Learn how to save time.
AlexAnndra Ontra, co-founder of Shufflrr, is a leading advocate for presentation management. She has been providing presentation technology and consulting services to global enterprises for over 15 years.
At Shufflrr, Alex advises Shufflrr clients through the process: from trial, to content architecture, through the launch, training and then on-going software upgrades. She's hands-on. She is a leading expert in presentation management strategy, implementation, and adaptation.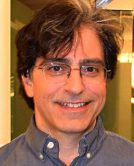 James Ontra is co-founder and CEO of Shufflrr. His 30-year career has focused on the highest profile presentations for world class companies. His clients have included: American Express, Bloomberg, Epcot Center, Mercedes Benz, NBC Olympics, Warner Bros. and many more.
His vision and strategy have been driving Presentation Management to become a recognized communication discipline. James combined this passion with technical development to build Shufflrr. Presentation Management is smart communication strategy.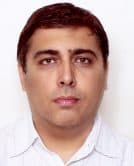 Geetesh Bajaj is an awarded Microsoft PowerPoint MVP (Most Valuable Professional), and has been designing and training with PowerPoint for more than two decades. He heads Indezine, a presentation design studio and content development organization based out of Hyderabad, India.
Geetesh believes that any PowerPoint presentation is a sum of its elements–these elements include abstract elements like story, consistency, and interactivity — and also slide elements like shapes, graphics, charts, text, sound, video, and animation. He explains how these elements work together in his training sessions. He has also authored six books on PowerPoint and Microsoft Office.